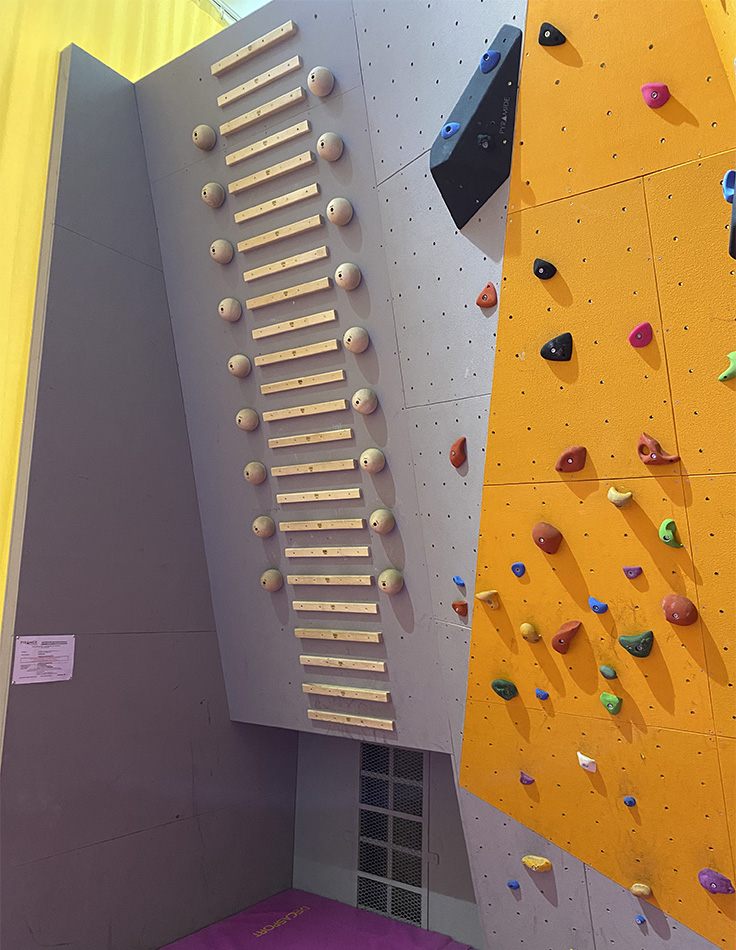 training board
The training tool par excellence of any climber to progress in bouldering. Consists of a slightly inclined board equipped with wood strips and balls.
It allows you to practice difficult climbing moves such as lock-offs, pull-ups or dynamic movements. A wide variety of possible exercises which allow you to work the strength and explosiveness of different parts of your arms and fingers. Generally speaking, you go up or down the campus board with your arms, without the help of your feet.
The practitioner can use all the strips, skip one or even several (which increases the difficulty), or use both arms at the same time. Delivered with strips and balls attached, with a frame to be installed on a concrete support. Dimensions: 1.50 m wide x 3.80 m high (see shop).
pyramide tips
An essential tool for progressing in climbing and training in bouldering.