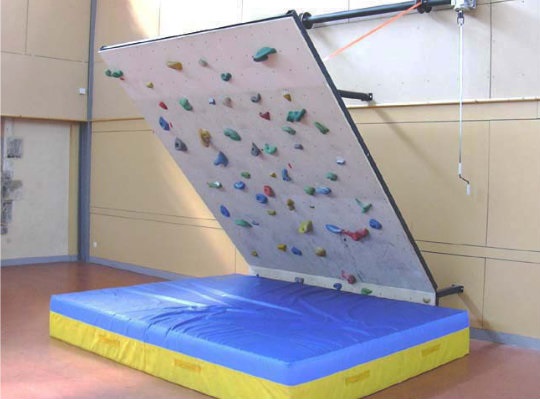 incline board
It can be installed on any support.
Dimension: 1.50 m or 3.00 m wide x 3.00 m to 4.50 m high, the incline begins at 0.50 m from the ground (level of mat thickness).
Inclination: from 0 to – 55°.
Climbing panels equipped with 70 M10 inserts, or 46.5 / m2 (frame 15 x 15).
In an upright position (storage position), it occupies a minimum of space.


PYRAMIDE TIPS
An essential tool for progressing in climbing and training in bouldering.
The same adjustable board can be used for beginners, intermediate and advanced climbers depending on the degree of incline.
A landing mat, which can be folded away outside the periods of use, is required.