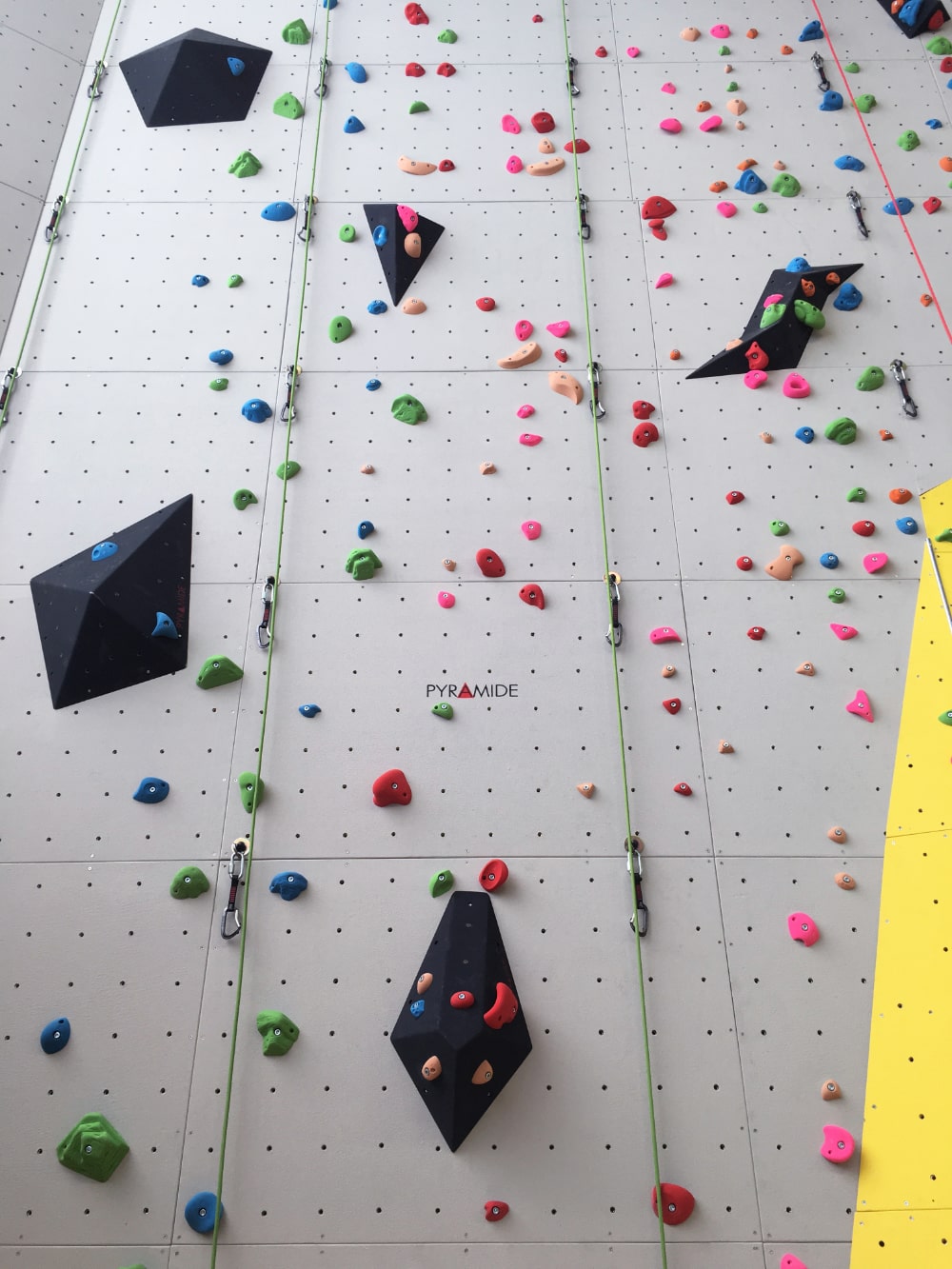 Removable elements
Each side is tilted at a different angle to facilitate positioning when setting the routes. The inserts are not bevelled and are located – depending on the model – more than 10 cm from each of the edges.
They are designed to be combined with each other and even on top of one other to create complex and original shapes. The Crux model is attached on a panel or macro insert by a single central screw!
3 macros size S

3 macros size M

4 macros size L

8 macros size XL

3 macros size XXL
PYRAMIDE TIPS
Macros are indispensable elements for rope climbing and bouldering walls. The combination of several macros and holds guarantees exceptional openings.
On a rope climbing wall, take care not to install them in the axis of the belay lines or above 3 m in height.