MAINTENANCE OF ROPE CLIMBING AND BOULDERING WALLS
–  level 1, 2 and 3 – standards EN 12572-1:2017 – EN 12572-2:2017 – EN 12572-3:2017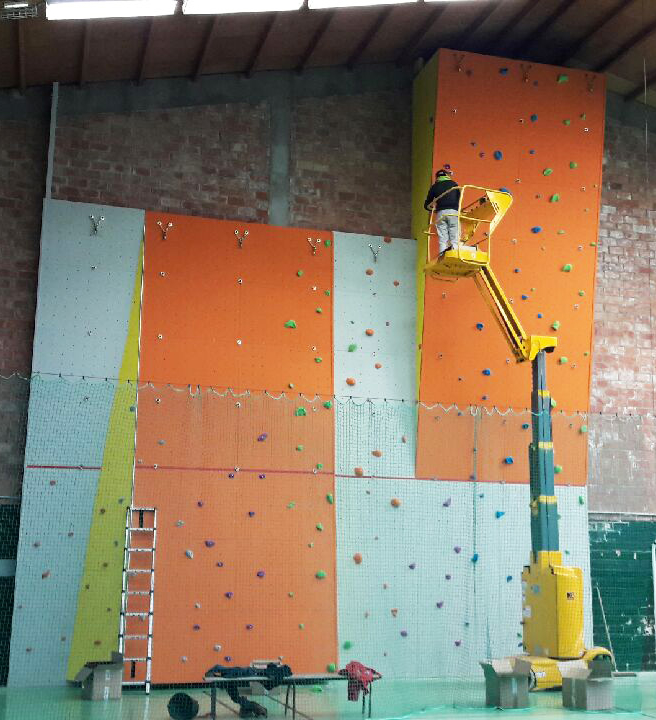 Your rope climbing wall was installed before 22 March 2017 (effective date of EN 12572-1) and / or your bouldering wall installed before 25 February 2017 (effective date of EN 12572-2) and you wish to check:
If they can be used safely?
If they comply with the latest standards in force?
You can refer to the instructions provided by the wall builder to carry out the verification, care and maintenance work yourself under your responsibility if you have the skills in-house.
Since 1988, Pyramide has been specialised in the manufacture and installation of climbing walls and initiated the French and European standards. Our professional services offer verification and inspection of all your installations, no matter the brand.
our services
Expertise and safety diagnostics:
Upgrading to current standards:
Corrective (repairs and/or replacements) and preventive (upkeep, repairs) maintenance:
Our field experts are at your disposal for any quote.
THE PYRAMIDE GUARANTEE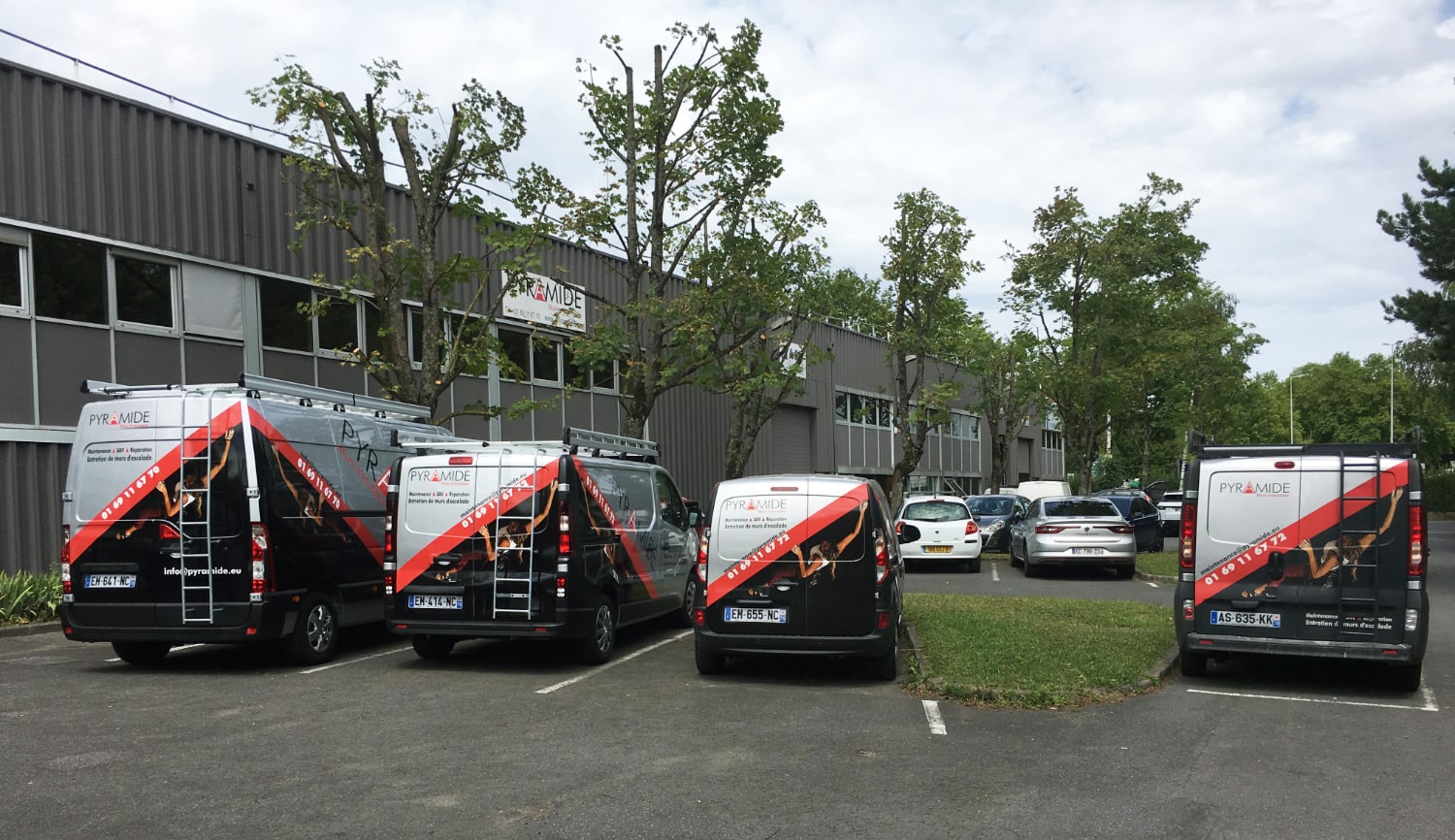 PYRAMIDE TIPS
The safety points of the climbing structure must be inspected at least once a year and in particular the track top belay points (the wear of the carabiners must be less than 5 mm and show no signs of corrosion).  

Systematically provide a safety area adapted to each wall (mat, crash pad, cushioned flooring, gravel or other) in order to soften the landing and comply with the standards NF P90/312 and EN 12572-2:2017.

The landing area must be continuous (no break between two mats for example).

Draw a line (red, for example) just below the first row of belay points and put an information panel prohibiting climbing without rope above this line.

Place a clearly visible "information and recommendations for proper use" sign near the climbing wall.

Update rope climbing and bouldering walls to European standards (EN 12572-1 of 22/03/2017 and EN 12572-2 of 25/02/2017) if made before the date these standards took effect. The case law on accidents involving sports equipment considers that a failure to comply with a standard (even if the standard is not mandatory) is a fault of the owner of the equipment.