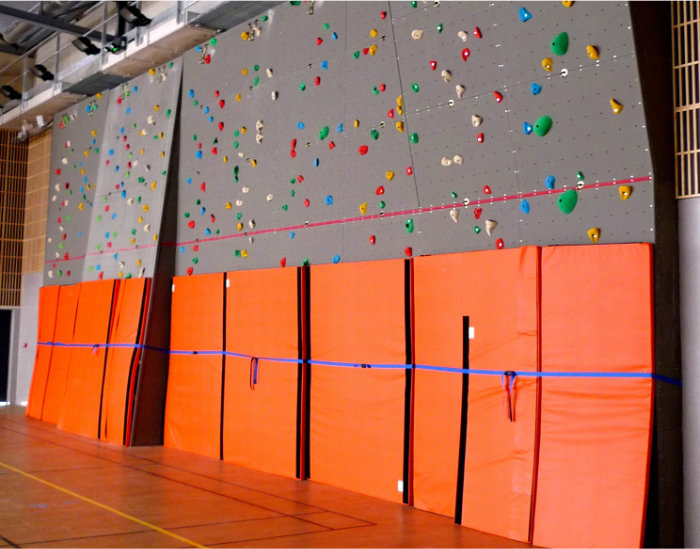 FOR ROPE CLIMBING AND BOULDERING WALLS
Pyramide offers French-made mats and crash pads classified M2, standard NF P90/312 and NF EN12572-2:2017, intended to:
offer a soft landing surface (fall absorption) when practicing climbing below the 3m line

prohibit climbing outside normal periods of use; the mats can be folded vertically and strapped to the climbing surface.

protect athletes from other sports from the rough edges of the wall in multi-sport gyms.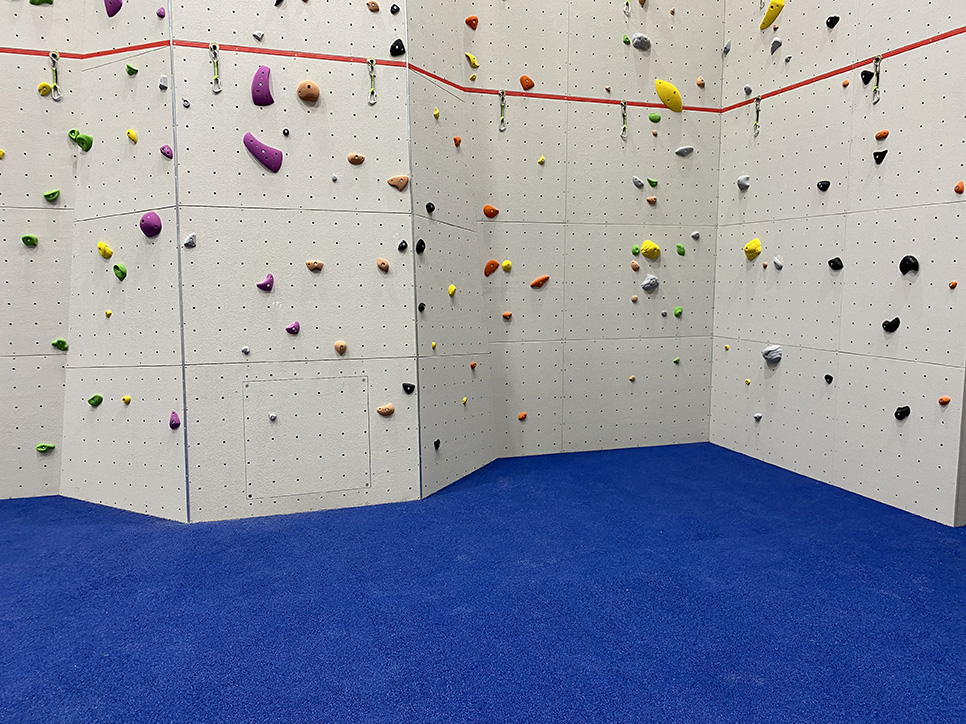 FOR OUTDOOR CLIMBING WALLS
Pyramide offers a cushioned flooring of 6 cm, or a landing pit 30 cm to 40 cm deep in rolled gravel, 10/15 calibre, 2.50 meters from the height of the first belay point located at 3 m high (NF P90/312 and EN 12572-2).
PYRAMIDE TIPS
Ensure that flooring and mats comply with NF P90/312 and NF EN 12572-1:2017, both in their characteristics and in their manufacturing lifespan (5 years). Use removable support straps to raise/lower each mat individually.
Do not hesitate to interchange mats in order to extend their lifespan (while respecting the implementation plan).
Outdoors, choose gravel or cushioned flooring.