design recommendations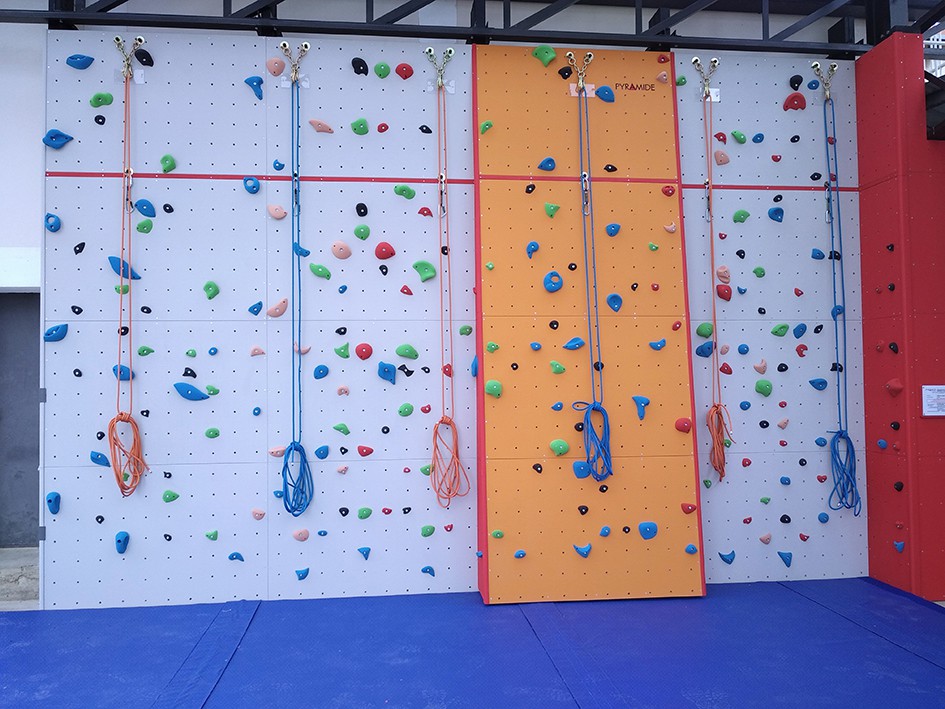 Width: as wide as possible, as the width determines the number of active users
Height: 3.00 m for a climbing wall without a belay point (bouldering wall) and 4.00 m minimum for a wall with belay a system at the top of the track (rope wall)
Configuration: vertical and / or very positive incline 
Number of 3D holds: 12 / m2 to 15 / m2.
Where to install: in the gym, the relaxation room, the motor activity room
Support: can be attached to any support: concrete, cinder block, glued laminated timber, metal frame or free standing.
Landing surface: 10 cm landing mat (NF P90/312) or cushioned flooring

our services on request:
design assistance

free advice / quote without obligation

assistance in the drafting of specifications

engineering & technical information (support resistance, standards information, etc.)
Our field experts are at your disposal for any quote.
pyramide tips
Use removable landing mats with straps to prevent access to the wall outside normal periods of use.
Consider adjustable or inclined walls adapted to the physical needs of the users.