design recommendations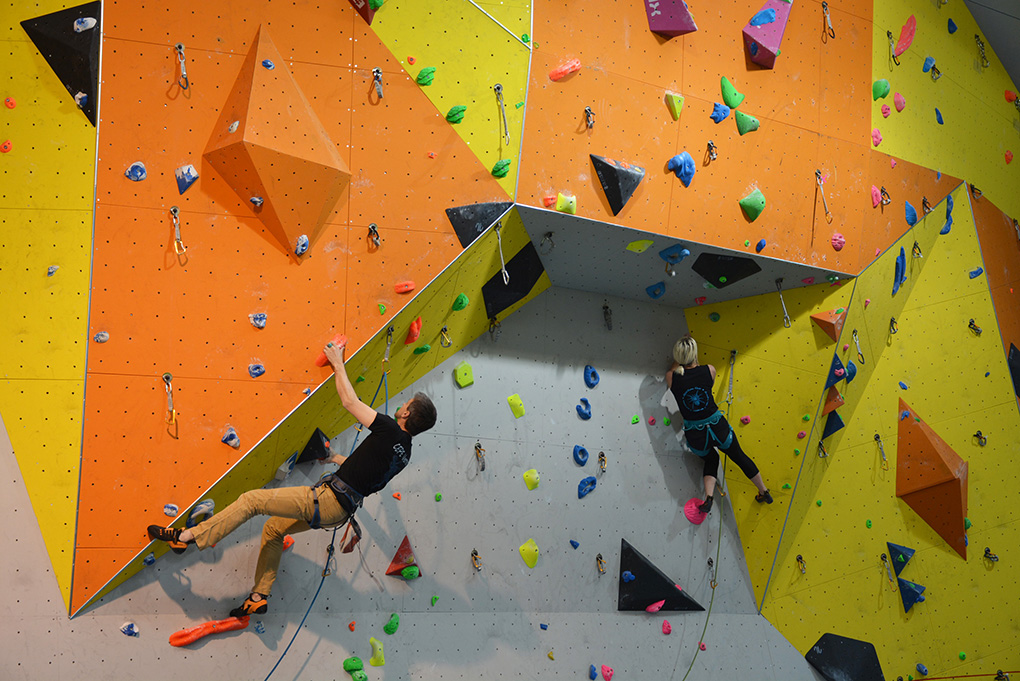 Configuration: As with all climbing walls, the 2/3 – 1/3 rule applies: 2/3 beginner-level to experienced (inclined, vertical or slightly angled) and 1/3 training and expert level (angled, overhang and roof).
It can be equipped with a speed climbing wall with timing system and must have a bouldering area.
It can also be specialised with only a bouldering wall.
Width: as wide as possible, as the width determines the number of active users. (1.20 m wide = one route for a climber/spotter pair). Provide angles and overhangs (1 m to 6 m for competitions). Provide an incline board and vertical sections for beginners.
Height for a rope wall: 9 m to 16 m.
Height for a bouldering wall: 4.00 m or 4.50 m above the 40 cm mat landing surface (EN 12572-2:2017).
Number of holds: 12/m2 to create 4 coloured tracks per route and 1 macro every 1.50 m2.
Support: can be attached to any support: concrete, cinder block, glued laminated timber, metal frame or free standing
Reception floor: crash pad, permanent landing mat and or cushioned flooring.
Safety: Auto-belay systems for solo activity.
Other equipment / comfort: minimum lighting intensity = 300 lux, uniform / heating and ventilation temperature: 14°C (hot air must not accumulate at the top of the climbing wall).
Don't forget changing rooms, relaxation area and food services.
our services on requets:
design assistance

free advice / quote without obligation

assistance in the drafting of specifications

engineering & technical information (support resistance, standards information, etc.)
Our field experts are at your disposal for any quote.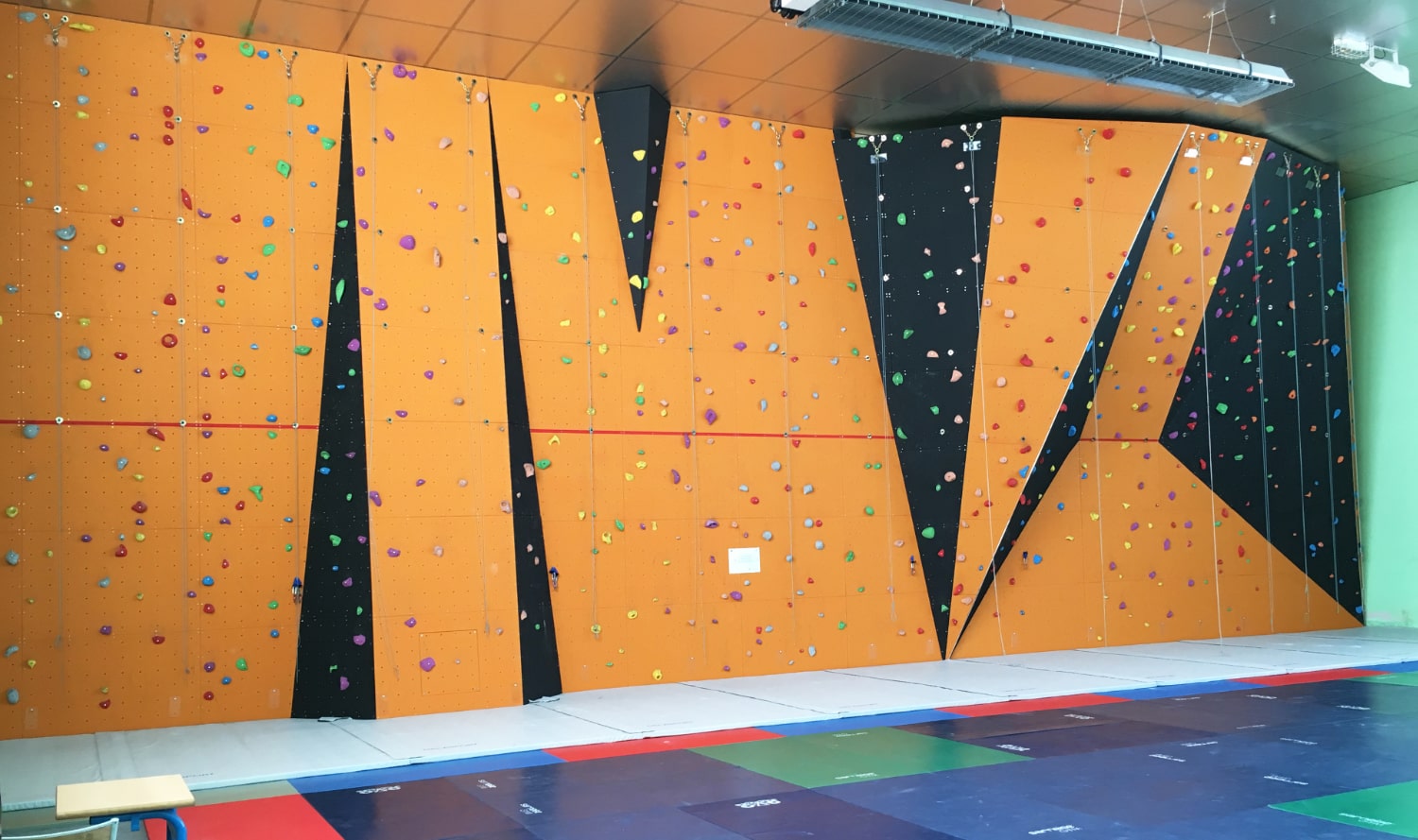 pyramide tips
Provide a dedicated area for groups (a room within the gym), a bouldering wall in addition to the rope wall, and a children's area especially for birthdays.
Provide a bar/restaurant area.
The circulation and pathways from one area to another, especially for the bouldering area, should be studied carefully.
Use route numbering and signage at the foot of the tracks to indicate the level of difficulty by hold colour. 
Identify coloured routes by difficulty level.
The routes must be regularly changed to keep the climbing gym interesting.