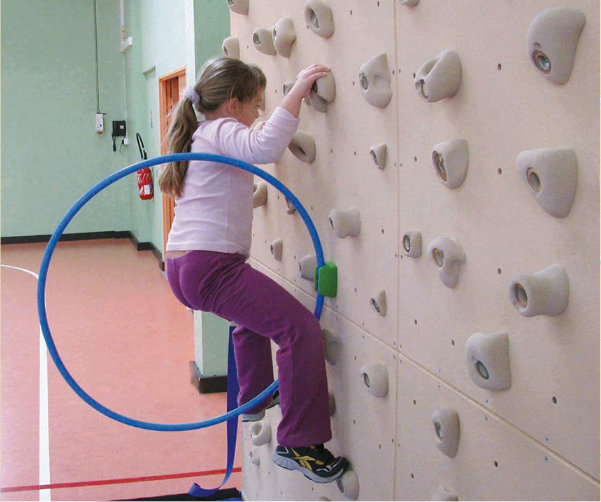 hoop OBSTACLE
The set includes:
6 specially designed holds in 6 colours

6 hoops ø 65 cm in 6 colours.

6 M10 x 40 mm attachment screws.
The proposed climbing holds are compatible with surfaces with M10 mm inserts or dowels (99% of climbing surfaces).


pyramide tips
Hoops can be attached one above the other or in parallel and can be integrated into an educational project.
The holds are easily washed with soapy water or with a pressure washer with or without detergent, in cold or hot water.