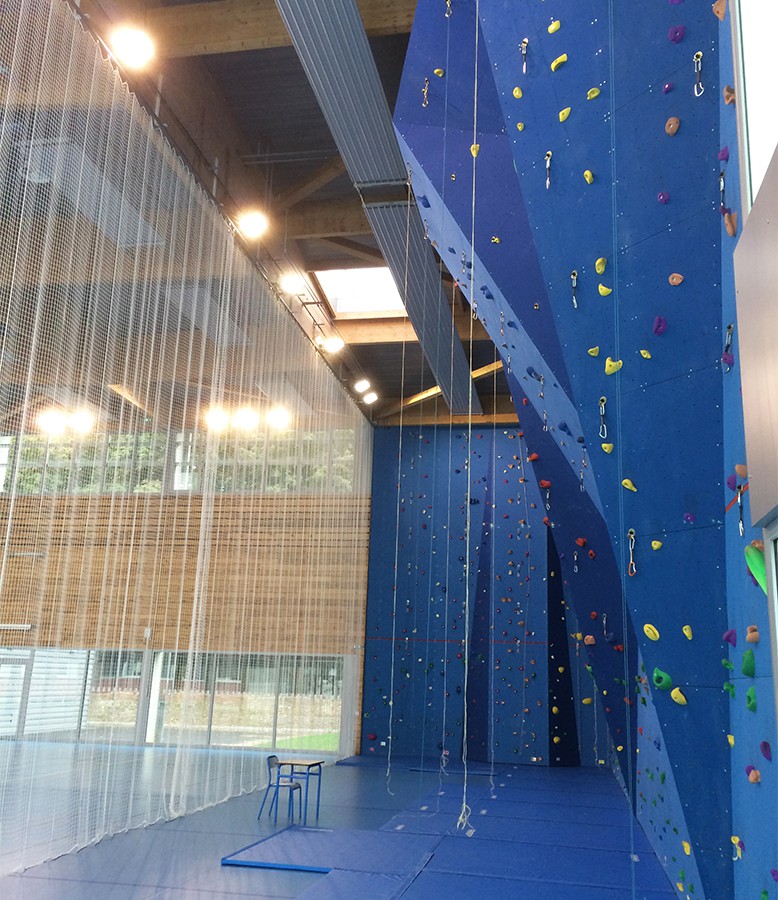 Separation of sports and nets
The installation of a net or curtain is essential for separating the climbing activity from other sports, especially team sports.
There are 3 types of separations:
The sliding or retractable net

The sliding or retractable curtain

The sliding curtain / net (part curtain part / part net)
The separations are attached to a self-supported galvanised steel railing to ensure smooth gliding. The manoeuvre is carried out without any effort.
Retractable nets or curtains make it possible to completely free up the activity area, unlike sliding models. Using a wall key control (1500W, 380V three-phase) the curtain or net is raised thanks to vertical straps wrapped around a tube in the upper part.
The space taken up by the sliding models when folded is small: 0.80 m to 1.00 m wide depending on the total width.
Possibility to add a soft door to create a partition. Colours available may vary according to type of materials used.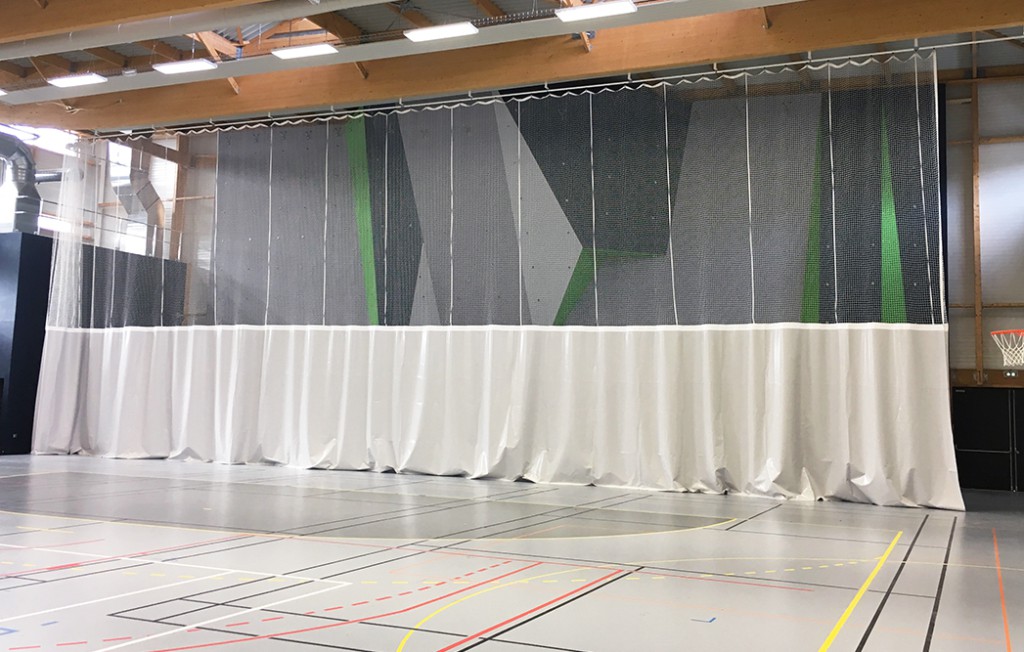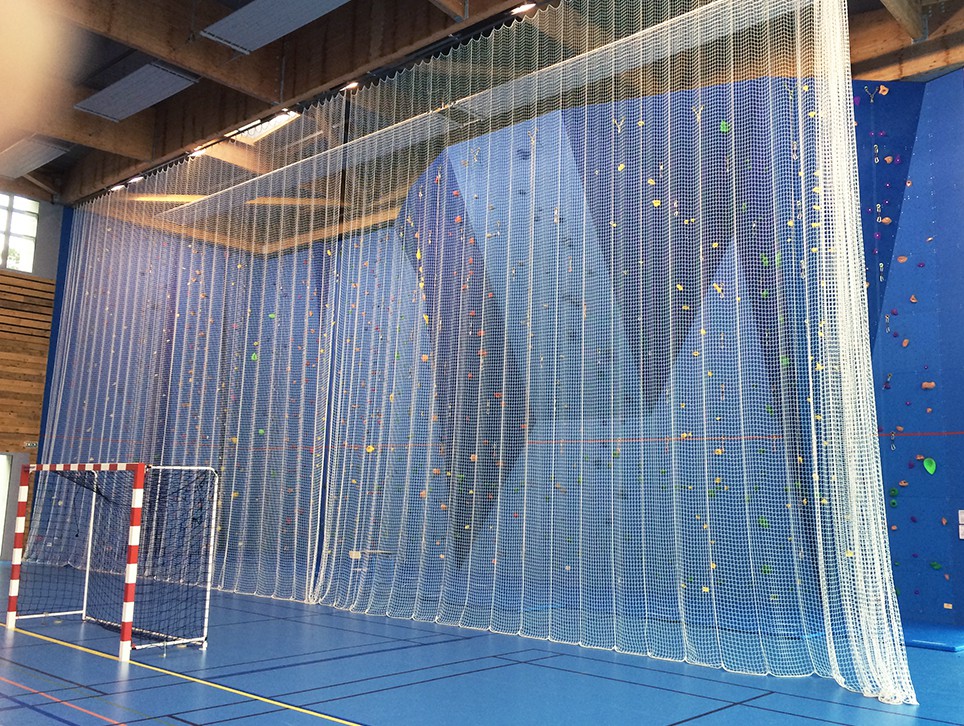 pyramide tips
Install the net or curtain as far as possible from the climbing surface, the ideal is to have 6 m of clearance from the climbing or bouldering wall.
An opaque curtain is ideal to create a visual barrier.